Purpose-Built Tech Can Save an Investment Bank Millions
Firms that switch from in-house and general-purpose CRMs to a purpose-built solution can increase their net income by between 20% and 40% according to a MadeMarket ROI analysis.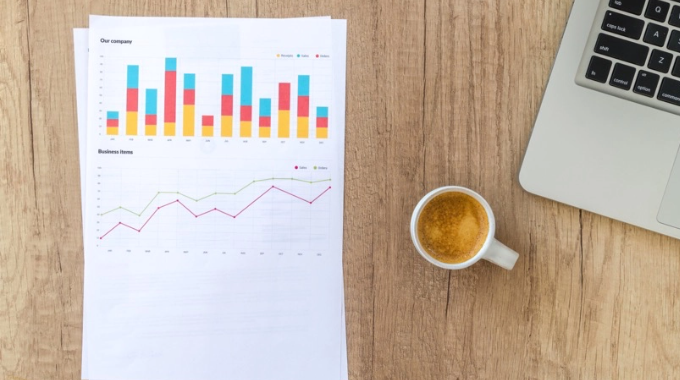 Purpose-built platforms help bankers work smarter and faster by centralizing data and workflows in a single tool designed for their unique needs.

Personalized data tools help bankers uncover meaningful client insights and opportunities that would have otherwise gone unnoticed.

Organizing better data around faster workflows, purpose-built platforms help bankers close more deals and improve client service.

Compared to general-purpose CRM providers, IB-driven software companies are uniquely equipped to help banks integrate new tech into their existing workflows.
Building great tech with a tangible ROI takes more than just capital, and unfortunately, investment banks often meet misadventure when trying to optimize their data and technology. Frankly, for most investment banks, shifting gears from client service toward building and integrating great technology is difficult.
Moreover, CRM providers don't understand the unique needs of investment banks and are more interested in building general-purpose products that scale quickly. These solutions try to be everything to everyone, which makes them expensive to implement, unintuitive, and difficult to use.
Caught between the low value of a third-party, general-purpose CRM and the prohibitive costs of reinventing the wheel, most firms struggle to find their optimal technology stack.
Without the right tools to integrate and enhance client data and workflows, investment bankers can fall behind their competitors, missing opportunities for meaningful efficiencies and new deals alike. Year after year, the inflated expense of suboptimal workflows and lost revenue from missed opportunities cost investment banks millions. For the many firms still managing their data and workflows in Excel, the costs are even higher.
Purpose-built CRMs and project management systems combine the best of both worlds - the capabilities and precision of modern technology with the industry knowledge that comes from a unique understanding of investment banking.
Purpose-built information systems give companies an unfair competitive advantage.
Purpose-built CRMs afford investment bankers a data-driven operating advantage by housing all their business development, live transaction, and client information in a smarter suite of tools designed to think like a banker.
Built around the KPIs and pipeline metrics of an investment banker's workflow, custom dashboards generate powerful insights with advanced search, monitoring, and forecasting tools.
In a purpose-built system, static and disconnected data come to life, turning information that was once hidden into actionable intelligence and revenue. From unseen client connections and business development opportunities to weak relational links, data are organized around a banker's top questions, helping them find better answers, faster. This information, in turn, helps bankers better engage and serve their clients.
Increasing average yearly deal revenues by an average of 10% - 15%, according to MadeMarket's ROI analysis, by enhancing and expanding deal funnel insights and operations, purpose-built CRMs are essential to every investment bank's competitive edge.
With better financial, relationship, and business intelligence tools, purpose-built CRMs find more dots to connect while giving users the tools to connect them. From resource planning to client engagement and business development strategy, this level of clarity and information quality control helps managers throughout the firm make better decisions.
Without the right tools for real-time updates and reports, needless fire drills ensue, often at the expense of junior staff and team morale, while managers are left with an incomplete, out-of-date, or slow-to-produce picture. Over time, a lack of accessible data and useful tools to read them put a drain on organizations as teams are forced to do more with less.
Moreover, deal and client data are often fixed to the limited capabilities of individual bankers who don't find enough value in their CRM to use it more often. While some data floats between platforms, on-platform data is incomplete, messy, and hard to read. User adoption lags and the signal gets lost in the noise.
By integrating better data with faster workflows, bankers can accomplish more.
A fine-tuned information strategy is essential to staying ahead in an increasingly data-dense business environment, but purpose-built CRMs offer more than just insights. They connect firms with their clients and their teams to each other with powerful project management tools.
From building teams and managing projects around a better view of their pipeline to automating process-orientated tasks and documents around deal flow mile markers, purpose-built tools help firms move faster together. This connectivity fuels collaboration and drives results by making bankers and deal processes more accessible and interconnected.
At the same time, they support oversight to improve organizations by capturing client-focused performance metrics for individuals and teams alike. Over time, they give firms a performance advantage by producing the data they need to optimize, execute, and grow.
Purposeful work requires purposeful tech. The costs of an inefficient workflow are real.
For every problem they solve, general-purpose and in-house tools often add new layers of complexity to a banker's workflow. Designed to help firms move fast, they often slow them down and lack the buy-in required to generate real returns on their investment.
Caught between the challenge of repurposing the wrong platform and starting from scratch, banks are challenged with technical problems they aren't fundamentally built to solve. Compounded by the lack of performance data, these inefficiencies force firms to invest more time in less productive work.
While the time-saving efficiencies of a fine-tuned CRM are sometimes overlooked, they add up quickly and have a tremendous impact on a firm's bottom line.
According to our study on the costs of operating without a purpose-built platform, the workflow efficiencies created by using the right tools represent 5% of annual revenue in cost savings, on average. From updating tracking logs and producing reports to the drudgery of process-orientated emails, thousands of dollars a week quickly turns into hundreds of thousands of dollars a year in meaningless losses. But most importantly, they drain a banker's most valuable resource - time.
This type of optimization isn't about pinching pennies. It's about giving bankers the workflow and insights they need to perform their best. By integrating data and projects into a more supportive platform, bankers are freed to create more meaningful value through more purposeful work.
As many firms transition to hybrid workspaces, these platforms offer one important solution to help bankers stay connected while doing more with less.
The costs of using the wrong tools are far larger than the costs of transitioning to the right ones.
With the total costs of missed deal opportunities and inefficient workflows representing 15% - 20% of a firm's average yearly deal revenues, the costs of operating without a purpose-built CRM are far from marginal. When compared to the low costs of transitioning to the right platform, they're painfully tangible.
While the ROI for a purpose-built CRM will vary between products, at MadeMarket, we calculated a nearly 3000% ROI for the average client after switching to our purpose-built solution.
By supporting existing workflows around industry-specific metrics that matter, purpose-built tech eases the learning curve and lowers transition costs with ready- built products that anticipate a banker's needs.
Compared to the capabilities of general-purpose CRM providers, IB-driven tech companies are uniquely well-equipped to help banks integrate software into their existing workflows without major disruptions.
Moreover, most purpose-built products are third-party integration-ready so teams can build on the value of their most trusted tools while choosing a better solution to centralize their data and workflows.
Ultimately, by putting the needs of bankers and their clients first, purpose-built platforms empower people and their relationships through meaningful insights and connections.
As the industry continues to adapt and evolve, tech-enabled investment banks will drive changes in performance and culture that incentivize a more secure, interconnected, and data-driven organization. Making the most out of the best technologies will be key to remaining relevant and competitive.
Staying grounded in client service, relationships will always be front and center as the purpose behind purpose-built tech. By using the best tools, those relationships will only grow stronger and more profitable for everyone involved.
About the Author
Brandon Ducharm

Brandon Ducharm is a co-founder and the CEO of MadeMarket. Prior to co-founding MadeMarket, Mr. Ducharm was an investment banker with Imperial Capital, LLC and was focused on M&A, financing transactions across the capital structure and financial advisory totaling over $1 billion.
---
MadeMarket
is an end-to-end transaction execution and relationship management platform for investment bankers, private equity professionals, lenders, and companies. We enable transaction participants to grow their business and improve employee performance by providing an intuitive, purpose-built system of record and easy-to-use tools for winning and closing more transactions. See why transaction participants love MadeMarket:
https://mademarket.co